Business Online Services

Queenstown Bank of Maryland's Business Online Banking, is a great way for your company to manage account information from anywhere you can access the internet.
Business Online Banking
We know that running your business is hard enough without having to worry about your finances. We can help you spend less time on your books and more time concentrating on your business. With our Business Online Banking service you can:
Bank online 24/7
Review account information, transaction history and balances
Conduct account reconciliation
Transfer funds between accounts
View monthly bank statements with check and deposit images
Download account data to other financial software (.qbo files)
Originate ACH files for payroll or accounts payable using ACH Payroll Origination
Process check deposits from your office, using Remote Deposit Capture
Pay bills with Business Bill Pay
Perform online wire transfers with Wire Manager
Assign segmented functionality to various staff members and have the ability to control their access to those accounts and services
Enable real-time alerts using Notifi
Detect potential check fraud with Positive Pay
Click on the highlighted text above for additional information regarding services in detail.
Getting set up for Business Online Banking is easy. Just visit any one of our 8 conveniently located branches and apply with a branch manager today!
To view the Terms and Conditions for Business Online Banking click on the link below.
Business Online Banking Terms and Conditions
Contact your local Queenstown Bank Branch Manager to learn more information.
NotifiSM Online Alerts
Know what's happening with your finances, the moment it happens.
Set up Alerts for your business for greater peace of mind. With real-time alerts you can keep even better track of your money, and spend less time doing it. When you log in you'll immediately see if there are any unread alerts in your secure inbox. Watch our educational video for more details.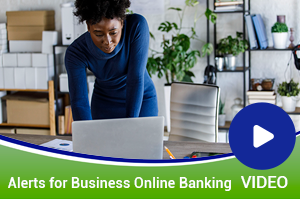 Mobiliti Business
Taking care of business, remotely.
Business Mobiliti is Queenstown Bank's safe and secure mobile banking application for our Business Online customers. Business Mobiliti enables our commerical customers to access their account, make transfers, make loan payments, pay bills, deposit checks, approve ACH transfers*, approve online wire transfers*, review Positive Pay exceptions*.

Business Mobiliti user access is granted based on the completion of our Business Online Enrollment forms which can be obtained at our branch locations. Business owners have the convenience of determining which users should have the ability to access Business Mobiliti using a mobile device.

Business Mobiliti is accessible to users 24 hours a day, 7 days a week. The app is available for Apple and Android users. Older devices may not be able to access the Business Mobiliti app. If you have questions about getting set up, or have issues with access, please contact us at 410-827-8881.

For an overview of Business Mobiliti, click the Online Education Center video (below).

*Application, credit review and separate agreement is required.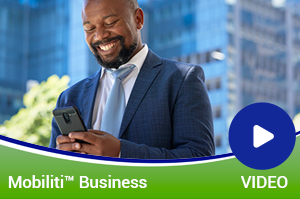 eStatements
Business Online Banking also gives you the option to begin receiving your monthly bank statement electronically, also known as eStatement. Why? Well, here are some reasons....
Green
By eliminating that monthly piece of payer, you cut down clutter...not a tree.
Secure
By switching from your mailbox to your inbox, you reduce the chance of mail theft.
Fast & Free
You'll receive your statements sooner, eliminating delays caused by postal mail delivery. And best of all, they are free. Who doesn't like free?
You are not obligated to participate in this program, but if you want to begin receiving your statement online, you can complete eStatement enrollment during the online banking enrollment process or by selecting Electronic Statements on your online banking profile page any time after you enroll. If at any time you decide this is not a feature you wish to continue, contact us and we will change your statement and disclosure delivery back to paper.
Remote Deposit Capture
Queenstown Bank's Remote Deposit Capture service is a cost-effective, easy-to-use, browser-based application that facilitates the deposit of checks from a merchant's place of business.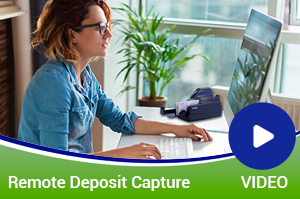 Advantages of Remote Deposit Capture
Make deposits anytime
Save time preparing deposits
Consolidate funds from remote locations into one bank
Cut costly courier fees or trips to the bank
Is Remote Deposit Capture for you?
Does your business:
Have multiple locations?
Make deposits after normal banking hours?
Pay valuable employees to leave the office to deliver deposits to the bank?
Receive payments made by checks each month?
Receive checks with large dollar amounts?
If you answered YES to any of the above questions, then Remote Deposit Capture may benefit your business. Contact your local Queenstown Bank Branch Manager to learn more. The Remote Deposit Capture service requires enrollment in Queenstown Bank's Business Online service.
Online Bill Pay
Online Bill Pay is essential for small business success. Online Bill Pay gives you more control over organizing, scheduling, paying and even receiving your bills from one convenient location. Take control now and put more time back in your day. The Online Bill Pay service requires enrollment in Queenstown Bank's Business Online service. Login today.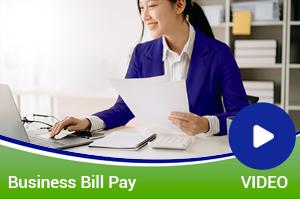 ACH Origination
Contact your local Queenstown Bank Branch Manager to learn more. The ACH Origination service requires enrollment in Queenstown Bank's Business Online Banking service.
Quicken/QuickBooks Export
The ability to export your Queenstown Bank account transaction data to Quicken and QuickBooks is now available to both Online and Business Online Banking users. Please click on the respective logo below for help information on this process.